Leading educational tours of the Holy Lands
since 1982
OUR HISTORY
In 1980, I was an Area President of Women's Aglow International, a women's Christian ministry. When it was announced that the annual international convention would be held in Jerusalem, I had no desire to leave my home and family. But when a ticket to Israel was placed in my hand, I found myself on a path God ordained for me.
The experience was overwhelming. I was surrounded by the very land, people, and language of the God I had studied, and suddenly was aware of the fact that I actually knew very little. I felt called to bring others to the land and provoke them to go deeper into their own studies.
I returned with a souvenir box of 35mm slides that I presented to my local congregation. From that presentation, and others like it, our community's interest in traveling to the Biblical lands blossomed. I led my first tour group to Israel in 1981. The response was so enthusiastic, that I formed Olive Branch Messenger Tours, a non-profit ministry in 1982. Since then I have continued to lead tours all over the lands of the Bible, to include Jordan, Egypt, Turkey, Greece, and Italy.
I hope you'll join us for this life changing experience, that will deepen your faith and build you up as an educational resource to your community.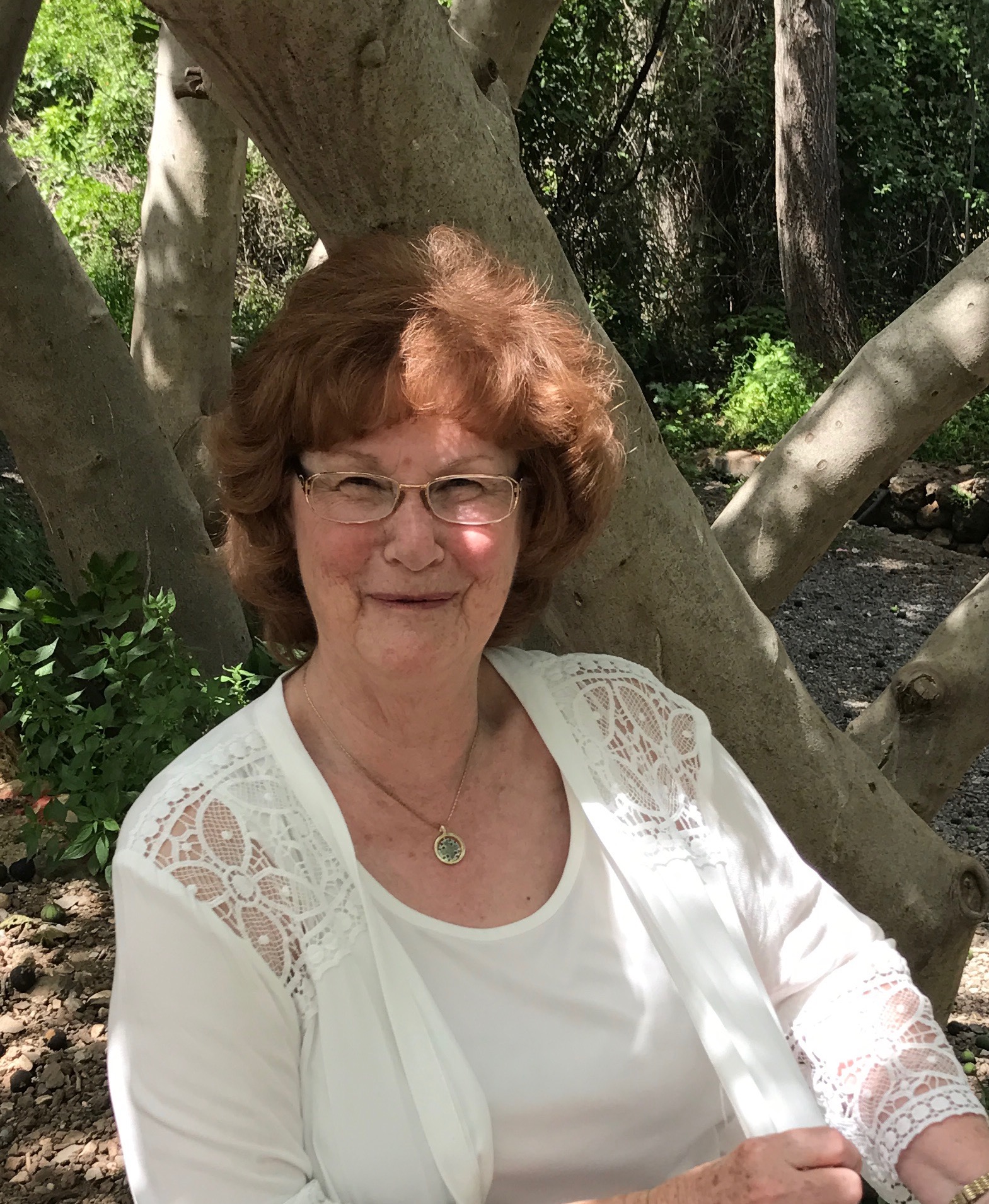 Founder, Olive Branch Messenger Tours
The Olive Branch
The "olive branch" is a symbol with many meanings. In many cultures, it is regarded as an emblem of peace. For Christians, it is also the "wild olive branch" from the book of Romans, that is "grafted in" to the tree of God's chosen people, the Jews. Olive Branch Messenger Tours embraces both meanings in a single purpose, to carry the message of peace and reconciliation to our Jewish family, and to draw life and meaning from its ancient roots.
Our purpose
Our purpose is to bless Israel, and to educate believers, enabling them to become effective teachers in their local congregations and communities.
How do we bless Israel? We bless Israel by supporting institutions dedicated to the preservation and dissemination of biblical history. We develop relationships with people of different faiths, as well as our Christian brothers and sisters in the land. As tourists in the sovereign state of Israel, we demonstrate our recognition of the country's right to exist.
How do we educate others? We offer seminars in Biblical History, as well as beginners' Biblical Hebrew classes. But the most thorough education comes from experiential learning. We enable those who hunger for knowledge to witness the Biblical text in it's cultural and archeological context.
41 tours to Israel

5 tours to Jordan

3 tours to Egypt

2 tours to Greece

2 tours to Rome

2 tours to Turkey

1 tour in Amsterdam
Hebrew language classes

Monthly seminars

Weekly Beit Midrash

Long-lasting friendships with Israelis

Changed lives as our supporters spread the Good News